Backup Camera Installation In Kentucky
Rearview, or backup, cameras have become increasingly common on new cars, adding a measure of safety and convenience when reversing. If your late-model car is not so equipped, there's an aftermarket retrofit available that will work as well as a factory original. Mounting evidence shows that rearview cameras help avoid accidents that involve backing into an object or worse, a child invisible from the driver's seat.
According to National Highway Traffic Safety Administration (NHTSA), if all cars had rearview cameras, about 60 lives a year could be saved in the U.S. We consider a rearview camera a must have, especially for an SUV, pickup truck, or any other vehicle with a big blind zone straight back. But beyond the life-saving potential, a rear camera is a welcomed convenience that you would appreciate every day, as you back out of or into parking spots.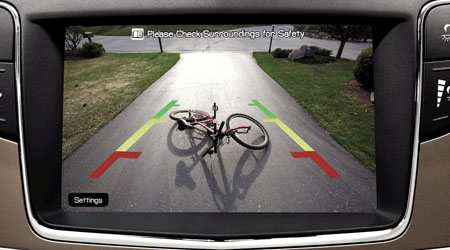 Remote Starter Installation In Kentucky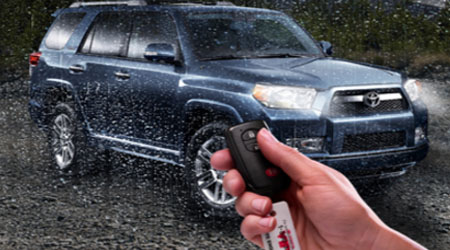 Have you ever wished you could warm up or cool down your car before you get in it? With the Final Touch Crew, you can have this luxury with just the press of a button. There's no need to experience that 5 minute feeling of discomfort while you wait for your car to reach the temperature you need it to be. We also have a variety of parts and kits to install a car alarm in your vehicle. You can never be too safe when it comes to leaving your car. Our technicians are among the best in the industry and can provide those services you need. Trust the Final Touch Crew.
When considering the purchase of a remote start system, the choices are confusing and overwhelming, potentially leaving you to struggle with the features and opt for an unsuitable model. The Final Touch Crew can help you make an informed decision and choose the remote start that best suits your needs. If you generally park your car right outside your home or in an attached garage, do you need a keyless entry model that locks or unlocks your vehicle remotely or maybe have an alarm functions or alarm alerts that will help detour a potential thief.
Final touch crew, customizing Kentucky with many accessories.
We've made it our mission to stay on top of the latest technologies and trends in the restyle industry, in order to provide our Kentucky customers the highest-quality products and installations. From window tinting and wheels, to audio systems and suspensions, our parts will turn your rides into the ride you've always wanted.Located in the heart of Kentucky, stop in, let us show you what we can do for you.